Information about the Dalmatian Bike Ride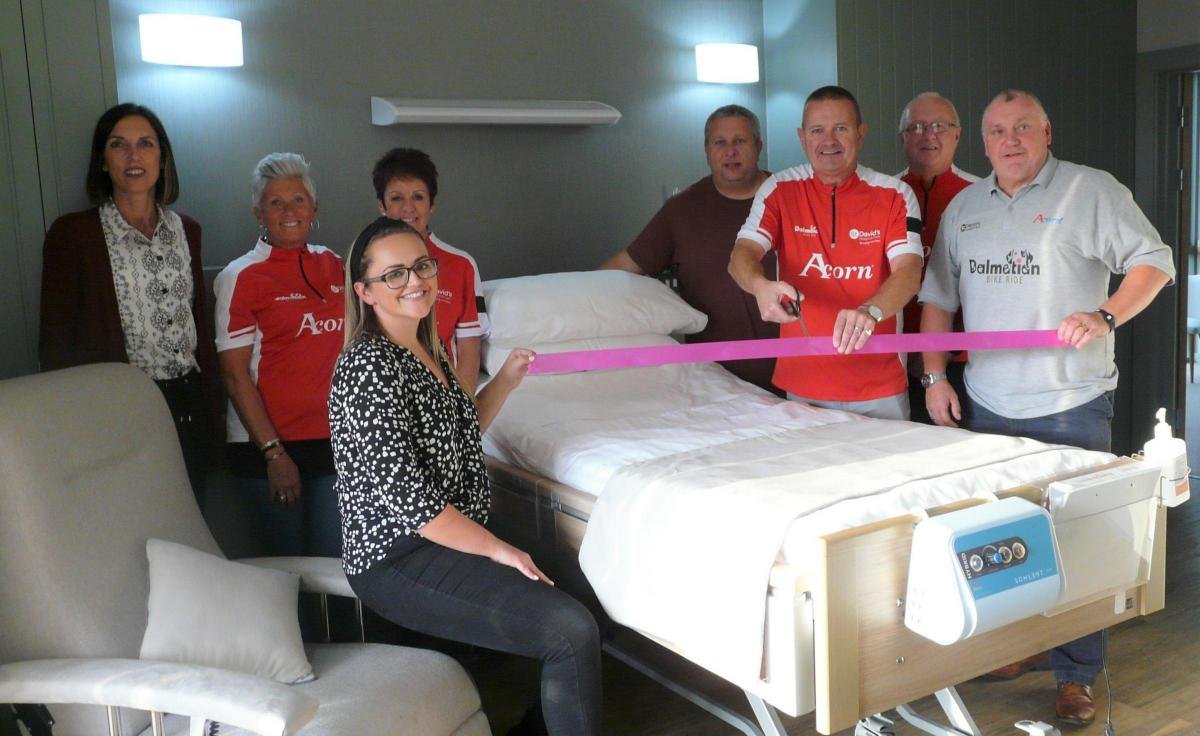 Members of the Dalmatian Bike Ride Committee, John Dixon's daughters Linda and Jan and Beth of St David's Hospice Care at the room naming ceremony.
The 'Ebbw' room in the new In Patient Unit at Newport was named in memory of John Dixon. 
Pictured: (L-R) Rachel Kennedy, Linda Williams, Beth Harrington, Jan Rees, Gareth Arnold, Dave Rees, Lee Holmes & Ian 'Ratty' Humphries. 
Dave Rees
Committee Member (Founder)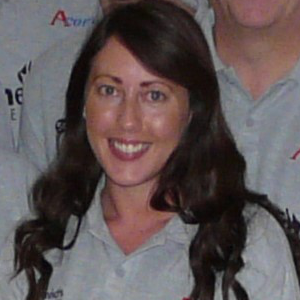 Danielle Mohammed
Committee Member (Acorn)
Rachel Kennedy
Committee Member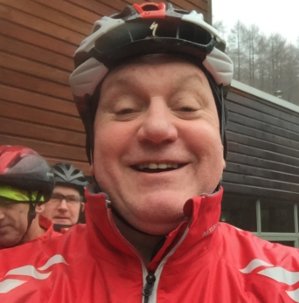 Ian "Ratty" Humphries
Committee Member (Founder)
Lee Holmes
Committee Member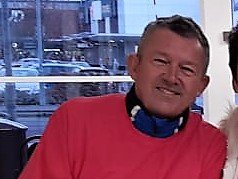 Mike Mahoney
Committee Member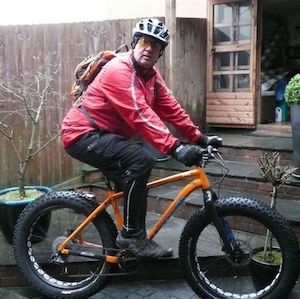 Robin McHugh
Committee Member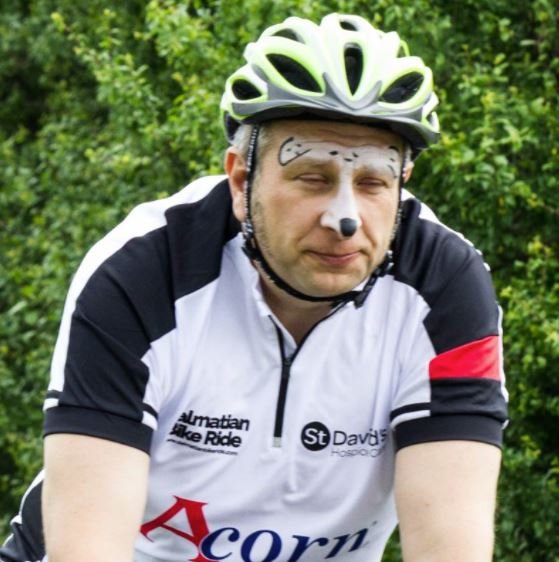 Gareth Arnold
Committee Member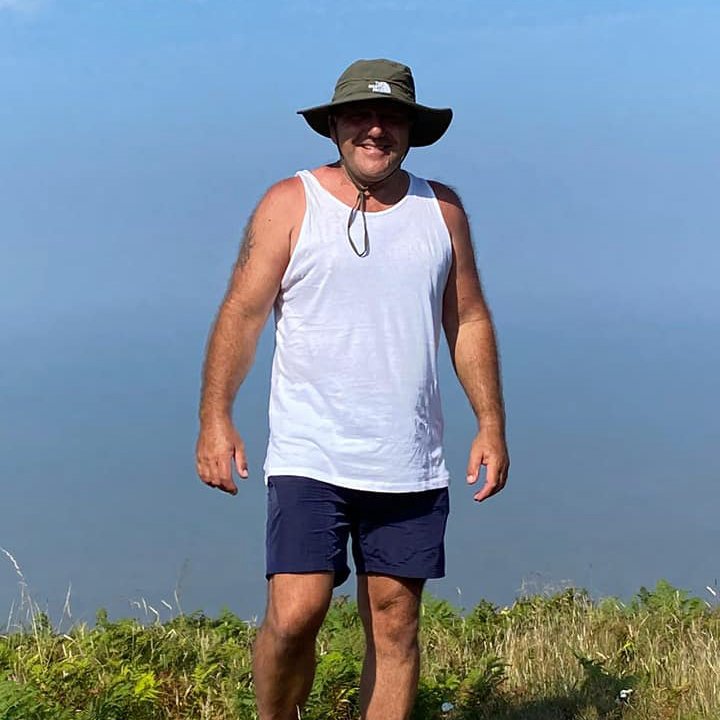 John Wheat
Committee Member
Together, we have raised over…..
YEAR 1...THE BEGINNING
In 2011 after being looked after at home by the wonderful nurses of St Davids and then the exceptional nurses at the in house hospice of St Annes, sadly, John Dixon passed way, following a difficult battle with cancer. We asked the Hospice how much we owed them for the 5 days he spent in the hospice and we were amazed to find there was no charge!!! After the funeral we asked how much it costs to look after a patient for a day and we were told approximately £500. As John had spent 5 days there we decided we would like to raise £2500 and that is where the journey began. Ian ratty Humphries made the comment over a few beers "Don't laugh, Reesy will have us all doing something next year to raise money for the hospice" and thats exactly what we did.
We planned a route, around ten South Wales Hospitals, via the Cancer treatment Hospitals that had supported John through his illness. The route was 40 miles long and 30 people, mostly familly and friends, set out on a Sunday morning from St Anne's Hospice. Everyone that started finished, which was an amazing feat, in total 1200 miles were covered, incurring only 1 puncture and 1 broken chain. The result was we raised just over £10,000!!!
YEAR 2
The challenge was on, could we top year 1? We wanted to aim for 100 riders and Ratty suggested 101 so we could dress as Dalmatians. The Dalmatian bike ride was born! Year 2 saw us head down the Taff Trail with a target of £20,000. It was a very rainy and windy day but we did it and had 125 riders. We missed our target but still raised £18,000!
YEAR 3
2014 was absolutely amazing, after we achieved the unbelievable feat of 249 riders. The route ran along the Mon & Brecon Canal from Brecon to Caerleon, a full 46 miles! It was a lot of work to set up but we have decided that this route will be the one we use every year going forward as there is only 1 mile on the road and the other 45 miles are all on a very safe cycle path. This years target was £25,000 but we absolutely smashed it raising a fantastic £43,000!!!! This takes the total to over £70,000 in just 3 years. With every penny we raise going directly to the Hospice (nothing is kept back) our event has made a big contribution. 2015 is already being planned for June 6th and the finish will be at the Priory Hotel in Caerleon as it was last year, with another fantastic BBQ. Information will be updated on the site as we finalise more details.
Recently
The Acorn Dalmatian Bike Ride raises an incredible £250,000 for St David's Hospice Care.
To read the full article about this amazing achievement CLICK HERE
ABOUT ST DAVID'S HOSPICE CARE
To provide and continue to develop a free and comprehensive palliative care service of excellence throughout Caerphilly, Monmouthshire, Newport, Torfaen and within South and Mid Powys for people, their families and carers facing a progressive life-limiting illness which is no longer curable. This service recognises the need of the whole person and is given in co-operation with other agencies.
To provide an educational resource using the special expertise and skills of the Foundation.

St David's Hospice Care is committed to providing bespoke, individual care for all our patients and their families. We work alongside patients and hope to support them at the most difficult times of their lives. We aim to ensure that patients have choice about the care they receive and maintaining dignity throughout their journey is a paramount to us.
The Family Support Team help family members by offering support and advice, taking away the awful uncertainty and fears that loved ones have to cope with.
'Unicorn' was established thanks to by funding from BBC Children In Need. This service provides specialist bereavement support to children and young people.
St David's Hospice Care acknowledges the funding contribution of the Aneurin Bevan Health Board.
Services available from St David's Hospice Care:
 – Clinical Nurse Specialists in Palliative Care, attached to designated GP practices
 – Hospice at Home service-24hr nursing care at home
 – Family Support
 – Social Workers
 – Welfare Rights Advisors
 – Complementary Therapies
 – Unicorn – Support for Children
 – Complementary Therapy Out-Reach Clinics
 – In Patient Unit
 – Carers Groups
 – Education
 – Chaplain Service
 – 24 hr On – Call Service
 – Specialist Equipment Loan
 – Support for Care Homes
 – Bereavement Care

Use our Shops
We have a network of 38 charity shops, offering some fantastic bargains at very reasonable prices. The shops sell a wide range of goods, and are always very pleased to accept donations of good quality clothes, books, bric-a-brac and furniture.
Play our Lottery
Each week approximately 7,000 people play our lottery to be in with a chance of winning the £1,000 first prize. Entry costs £1 per week and can be paid by Direct Debit, cheque, credit/debit card or via one of our collectors. Alternatively, single tickets can be purchased in our shops.
Become a regular giver
A regular gift by standing order – even as little as £1 per week – is a great way to help St David's Hospice Care. It's convenient and easy as you specify the amount and leave the rest to us. You can amend or cancel the donation at any time. As an example, a regular donation of £5 a month means we would have £60 a year towards our aim of bringing care home when it's needed most.
Contact us for a Standing Order Mandate, or set one up online at www.justgiving.com/sdf
Fundraising
Each year, St David's Hospice Care holds numerous Fundraising Events. There's an event for everyone, from Coffee Mornings to Parachute Jumps! If you'd like to know what's on, contact our Fundraising Department, who can let you know what's coming up in the next few months. Failing that, you could organise your own.
Leave a legacy
You can remember us in your Will if you wish. You may choose to leave a donation of a specific amount, all, or a share of, the residue of your estate or perhaps even a particular item. Legacy income funds 1 in every 20 of our patients and can make a very important difference in peoples' lives when it matters most.
St David's Hospice Care, Blackett Avenue, Newport NP20 6NH 01633 851051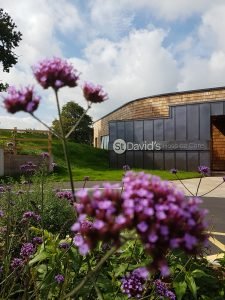 In Patient services provided at St Anne's Hospice were transferred to St David's Hospice Care on 7 June 2013.
St Anne's Hospice is now a part of St David's specialist palliative care service, resulting in a more seamless and holistic provision of care for the people of Gwent and the surrounding area in the brand new 15 bed inpatient unit, located on the same site as our Newport Day Hospice. It will allow for the provision of in-patient care alongside St David's long-established Hospice-at-Home and specialist community service.
St David's is wholly committed to 'bringing care home' and the provision of in-patient care is another way in which we are delivering this. People with a life-limiting illness sometimes require short-term periods of in-patient hospice care. The facility at the new inpatient unit will allow patients who access St David's services to receive in-patient hospice care if they need it. This means that should patients require some additional support or nursing care, they may not need to be admitted to hospital. Patients could also have a choice about where to receive end-of-life care.
Top 10 Tips
Make sure your fundraising page is compelling and explains your motivation.
Time your donation request as people are more likely to be generous with their sponsorship after payday.
Don't forget to ask for Gift Aid as it means more money goes to your charity.
Ask close friends and family to donate first as other people may then match their generosity.
Tell people what your fundraising target is and what their contribution will help achieve for your charity.
Add some perspective around a suggested donation e.g. £10 might mean missing a takeaway dinner.
Set yourself small weekly fundraising targets rather than thinking about a daunting total target.
Collect donations before your event – as soon as the money is received, we pass it on to your charity so they benefit straightaway.
Get friends and family to spread the word about your fundraising too – they'll be keen to help you get more sponsors.
Mention your fundraising event in your answerphone messages, email signatures, notice boards, anywhere you can!
Your donation will make a huge difference to the patients and families that need our services.
£10 Pays for a patient to have lunch and afternoon tea in one of our Day Hospices.
£20 Could pay for a Hospice at Home Nurse to care for someone in their own home for one hour, giving the care they so desperately need at the end of their life.
£20 Gives one patient a half-hour Complementary Therapy session.
£25 Pays for a session with one of our Welfare Rights Advisers, helping patients who may have queries re availability of benefits
£25 Pays for toys, arts, crafts for the Unicorn Team at St David's. The materials can be used to help children come to terms with their loss.
£25 Gives a group of patients a 45 minute movement and dance session.
£25 Gives a group of patients a 45 minute visualisation session.
£30 Would buy 2 therapy music CDs for patients.
£35 Gives a group of patients a one hour singing therapy session.
£45 Gives a group of patients a one hour art therapy session.
£50 Would give a one hour yoga or mindfulness session.
£100 Would buy art and craft material for the 4 Day Hospices for one month.
£160 Could pay for a Hospice at Home Nurse to stay with a patient overnight and provide the care they need in their own home surrounded by loved ones.
£200 Pays for a Clinical Nurse Specialist to visit a patient and their family twice in a week to help stabilise their symptoms.
£800 Would supply one year of essential oils for complementary therapies at the 4 Day Hospices.
£1,000 Pays for a new syringe driver for use by our patients when they need it most.